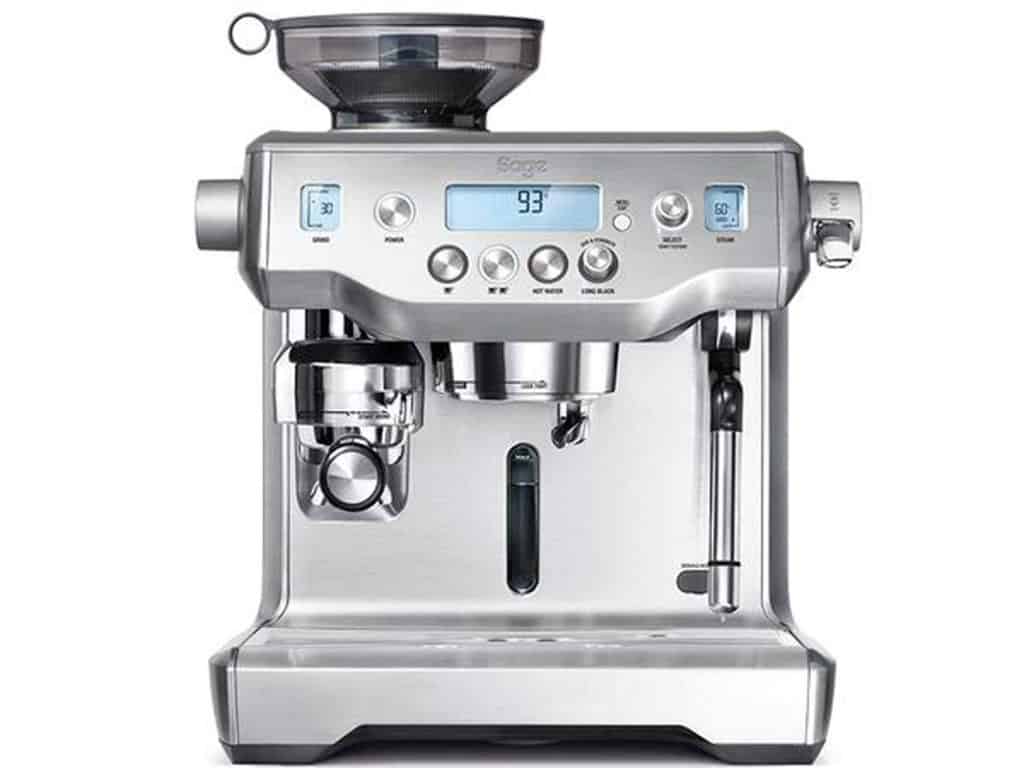 There are as many ways to brew coffee as there are tastes. Still, true aficionados find the espresso process the most satisfying. In this field, there are also several types of extractions, all with varying results.
With capsule-based machines, bean-to-cup methods, and manual espresso makers, there are choices and sacrifices to make. One is easier to use, other more consistent, but you have to give up something to gain something else. Well, not anymore.
The hybrid espresso machine by Sage I'm introducing today finds a balance between the manual and bean-to-cup methods. Sage is a brand proving time after time that it's one of the best manufacturers of small appliances out there.
This automatic espresso maker is yet another proof of their capabilities. Let's take a look at what Sage's Oracle has to offer.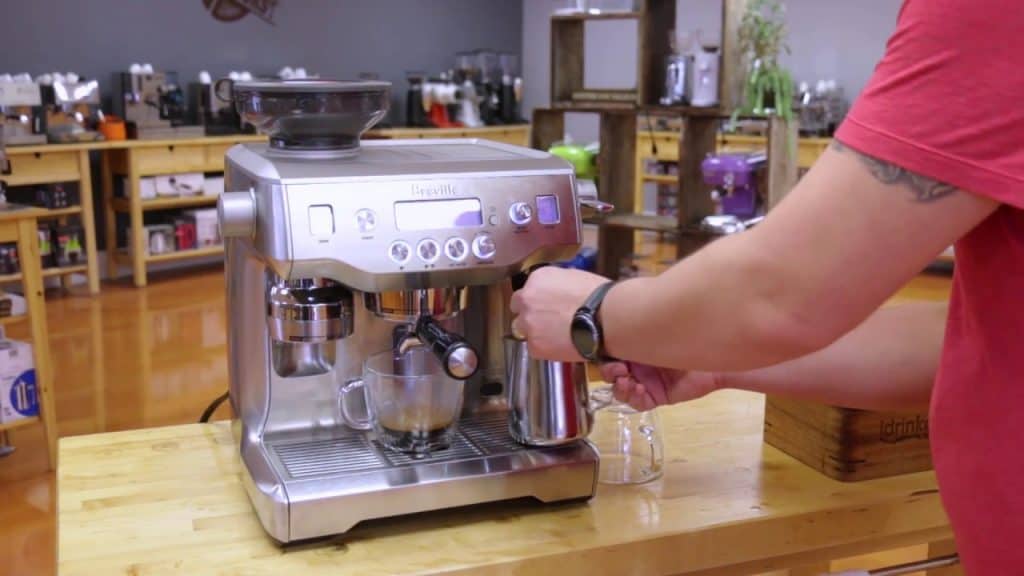 Today, I'll be going through four fields and seeing how this espresso machine fares. The short version is: although it's pricey, I believe it's worth the money. I love it.
The Design
You'll notice that the design of the Oracle is closer to manual espresso machines than a standard kitchen appliance. The main reason for this is that brewing and grinding happen in separate units. This design makes the device not the most minimalist in the offer but gives it an impressive look.
Sage's Oracle uses espresso-machine style ground holder with two homes – one sits below the grinder, and the other under the water output. So, this machine isn't for people looking to press a single button and get a cup. It's for those interested in the coffee-making process.
The machine isn't as complicated as some of the most high-tech designs out there, but it comes with smart design features. For example, you'll find the water reservoir in the rear, but with a flip-up flap allowing you to refill it without moving your espresso maker.
When you remove the drip tray, you'll find a big round dial which makes the wheels pop out of the base. So, it's easy to move the Oracle around.
The appliance is not for all kitchens, though. You might find it too high for wall-hanging cupboards since it's tall a machine.
Finally, build quality is a top priority, and considering that the Oracle is quite pricey, I expected the best. With a housing of steel and aluminium, it proved such. There are some plastic parts on the interior, but it's thick plastics.
The Brewing Process
Oracle's system features six automatic brewing options, as well as customizable settings. You can make espresso, long black coffee, latte, flat white, cappuccino, and hot milk. Although it takes more than a press of a button to make coffee, the process is super simple.
You'll choose your drink and add coffee grinds first. The machine takes 19-22g of coffee, which is more than most appliances do, guaranteeing a rich taste.
The Oracle will grind the beans and deposit the powdered coffee and tamp it down for brewing. It can get a bit loud during this process, but it's quick.
Then, remove the portafilter and twist it to the coffee extraction chamber. The machine makes two cups at a time, and with two streams of liquid going inwards, you can fill even the narrowest cups with ease.
Finally, press the 'brew' option, and you'll get your espresso.
If you plan on adding milk, all you need to do is fill the stainless steel jug and place it below the wand. The Oracle is capable of extracting espresso while frothing milk. The foam comes out a bit bubbly but silky enough to feel like a barista entered your home.
Coffee Quality
I found the results fantastic. Sage says that the taste turns out perfect every time due to careful temperature control. I am inclined to believe them – the result is strong and rich, and if you like milk, the frother makes the foam sweet.
Another massive plus is that this machine allows you to create delicate microfoam. Plus, it even leaves space for latte art, considering that your milk comes in a jug.
The only problem could be if you like your coffee weak. The Oracle will either make it too strong to your taste or run through your beans more quickly than your wallet may like.
Remember, it's possible to use pre-ground coffee – I tried it, and the Oracle still delivered. Be careful about tamping your grounds in this case, though, to get the thickest possible crema.
My biggest impression is that the drinks created by Sage are more intense than other machines in the class. It feels like it caters to those enthusiastic about coffee.
Extra Features
Finally, let's discuss some bells and whistles that come with Sage's Oracle.
Manual and Automatic Frothing
The Oracle comes with the option of automatic frothing of milk. Then, it will use pre-determined measures for your latte or cappuccino. You can go for the manual option, too.
Precise Brew Temperatures
To add to the experience and customisability of this machine, Sage added ultra-precise brew temperatures to the process. The heat level changes how your coffee tastes, and you get to mix and match, bringing out sweetness or strongness in your coffee.
Customizable Grind Coarseness
The Oracle brings 40 grind settings to the table when most machines have up to 15. Each option gives a different flavour and density to your coffee.
Energy Efficiency
This machine comes with a standby mode and an automatic shutdown option. There is also a start-up feature that turns the device on each morning. So, not only will you save money on electricity, but your coffee will be ready when you wake up in the morning.
Water Filter
The Oracle comes with a 2.5-litre water tank that filters the water for you. Using a filter is a proven way to increase the longevity of your espresso machine.
Cup Warming
On top of the machine, you'll find a heat mat designed to keep your cups warm. This handy yet straightforward feature further betters the experience of amateur baristas.
Pros
Consistent, delicious results
Six coffee presets and eight extra addable
Easy to use with professional results
Additional features make it super handy
Cons
Bigger and more substantial than most
Milk frother makes bubbly foam
Conclusion
Oracle is a great appliance. It gives you the best of both worlds – the feel of a manual device with automated control. It doesn't feel like it's made for people who value convenience over quality.
In my opinion, this is one of the neatest solutions Sage put out so far. It does have a flaw here and there, but it outperforms its competitors big time. So, if you're ready to spend a bit more, you won't regret it for many years to come.