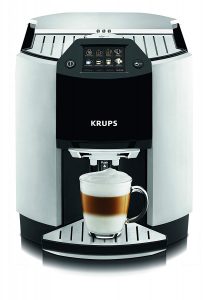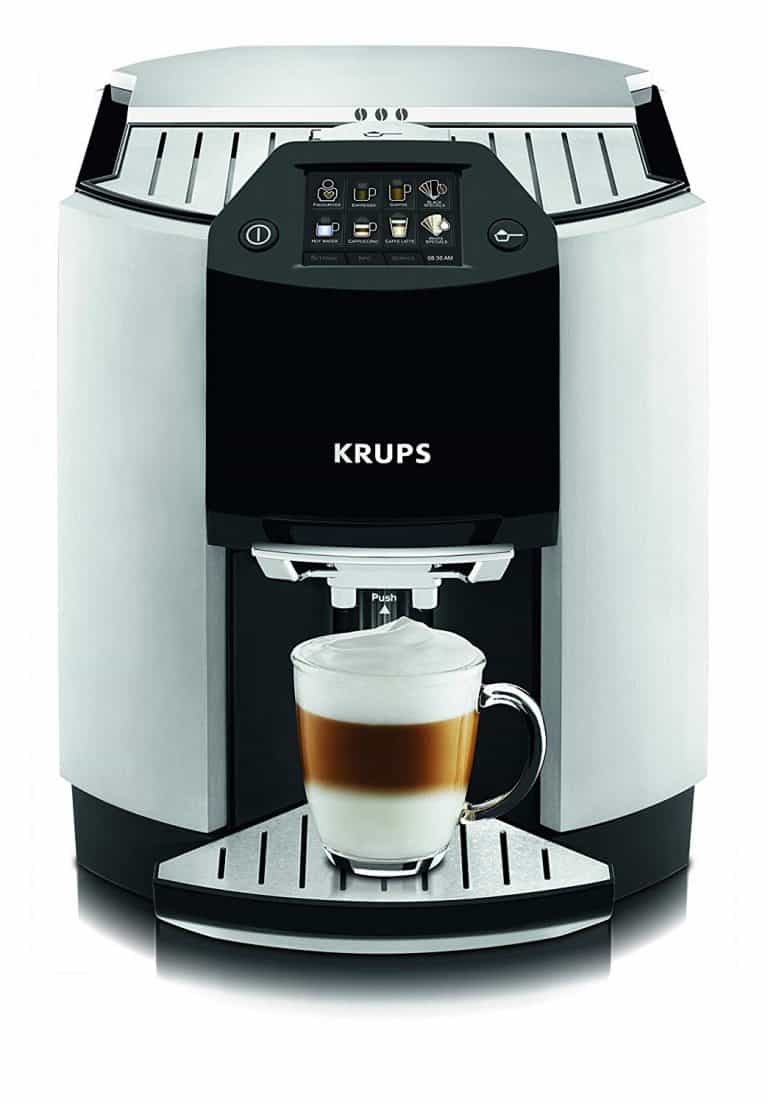 With more and more people buying coffee machines for their homes, the amount of models available is ever increasing. This can make it challenging to know which is the best machine out there, and it's almost impossible to choose. I have scoured the market to see what's on offer to try and help you in your quest for the best.
I've taken a look at the Krups EA9010 to see how well it works and what features we can enjoy if we buy it. I've also looked carefully at what previous customers have said to see if it lived up to their expectations and if they were pleased or not.
It offers a sleek black design and will fit in nicely in any kitchen. It's straightforward to use and doesn't take long to set up. You can make a variety of coffees, and it's almost like having your own barista at home for you to enjoy fresh and tasty cups every time.
Krups EA9010 Review
I'm going to begin by picking out the top features this machine offers in the hope to give you an idea of what it has to offer in comparison to other models.
Self-Cleaning
This has to be one of my favourite features. One of the worst things I always worried about when looking to buy a coffee machine was all the bits. I imagined taking them all apart and spending ages each day cleaning them all.
So, when I heard that this Krups model cleaned itself, it really caught my attention. Once your coffee has been made, the machine automatically cleans the nozzle, so it's ready for the next cup. This makes for a considerable amount of hygiene and saves me a lot of time washing up and pulling apart and reassembling it all. Top marks for this!
Make Two Cups at Once
Making once cup after another can take up a lot of time each morning. Especially if you're a large family. There's nothing worse than being late for school or the office because you've spent so long waiting for your freshly brewed coffee.
I love being able to make two cups at the same time. It halves the time so you can focus on getting ready. If you have had guests over for the night and want to make a tasty breakfast, you can make sure the food tastes great, as the machine will do all the coffee-making work for you.
The Option to Make Different Drinks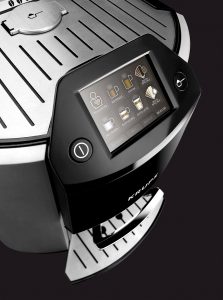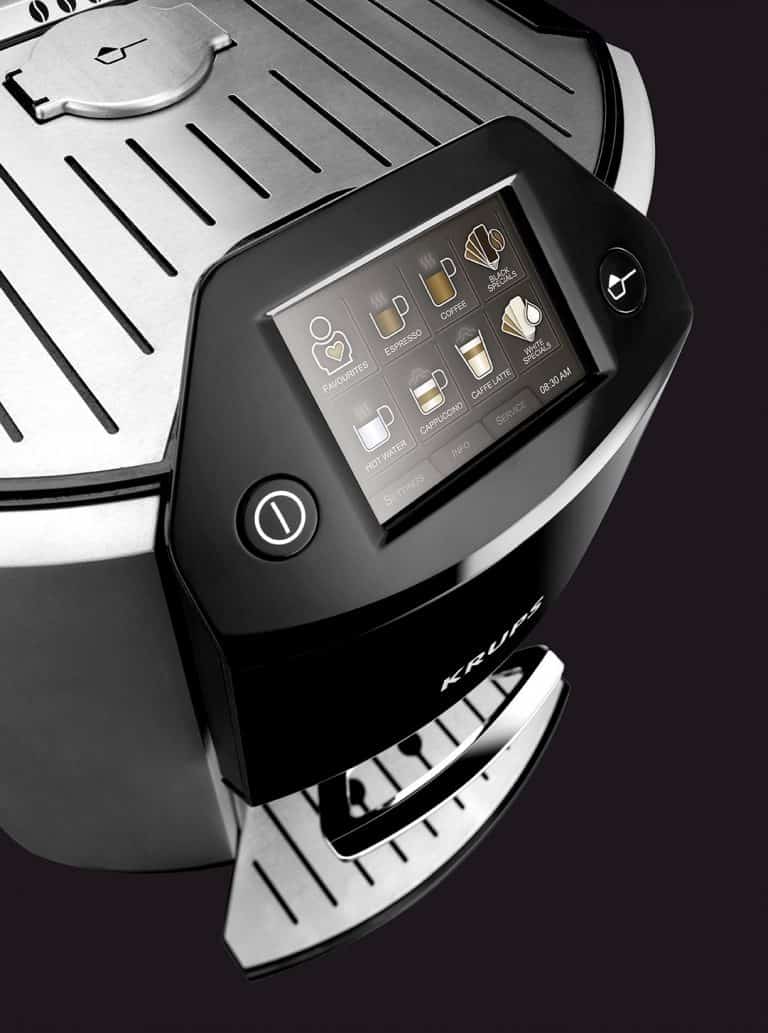 I remember when these machines first came onto the market, or when we used a cafetiere, and we only had the option of americano, and sometimes cappuccino. Different models have slowly been adding more choices to please more people.
I know that it's common for couples and families to enjoy different drinks. Not everyone wants to have the same. The Krups EA9010 includes a whopping 17 options to select from. You can opt for any with just the touch of a button, making it easy to enjoy a wide variety at the same time.
Integrated Grinder
It can be a little frustrating if you have to grind and make the coffee in separate machines. So, the fact that they are all in the same one makes it so much easier. It also means you can use freshly ground beans every time instead of buying a bag full of grounds.
The grinder in this model is 20 times faster than in previous ones, so you have to wait even less time for your drink. The company also states that it has been made to withstand at least 280,000 cycles without any issues. That's a lot of coffee!
Krups EA9010 Pros
After doing a lot of research, I came up with my top positive aspects for the machine to sum it up for you.
Excellent Usability
It can be so frustrating buying something new and then spending hours getting to grips with it before you can use it. This machine is straightforward to set up and use. It comes with step-by-step instructions, and you can programme the device so that in the future, you can make your favourites just by clicking a button.
It Cleans Itself
I've already mentioned this in features, and I can't say it enough. This, to me, is such a positive as it means I don't need to get my hands dirty or keep taking the machine apart after every use or two. Wouldn't it be nice if everything we used cleaned itself?
So Much Choice
I don't want to drink the same coffee every time, so I really like the fact that there are 17 options. I probably don't need them all, but it's great to have the option, especially if friends are visiting and you want to impress them with whatever coffee they ask for.
Programmable to Your Needs
I've said that the machine is easy to use, and another pro that goes with this is the fact that you can set it to exactly how you like your coffee. You can even set the temperature you prefer and cup size. Make sure to save your settings so that every time it knows how to make the right coffee for you.
Krups EA9010 Cons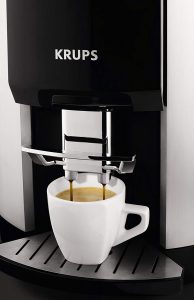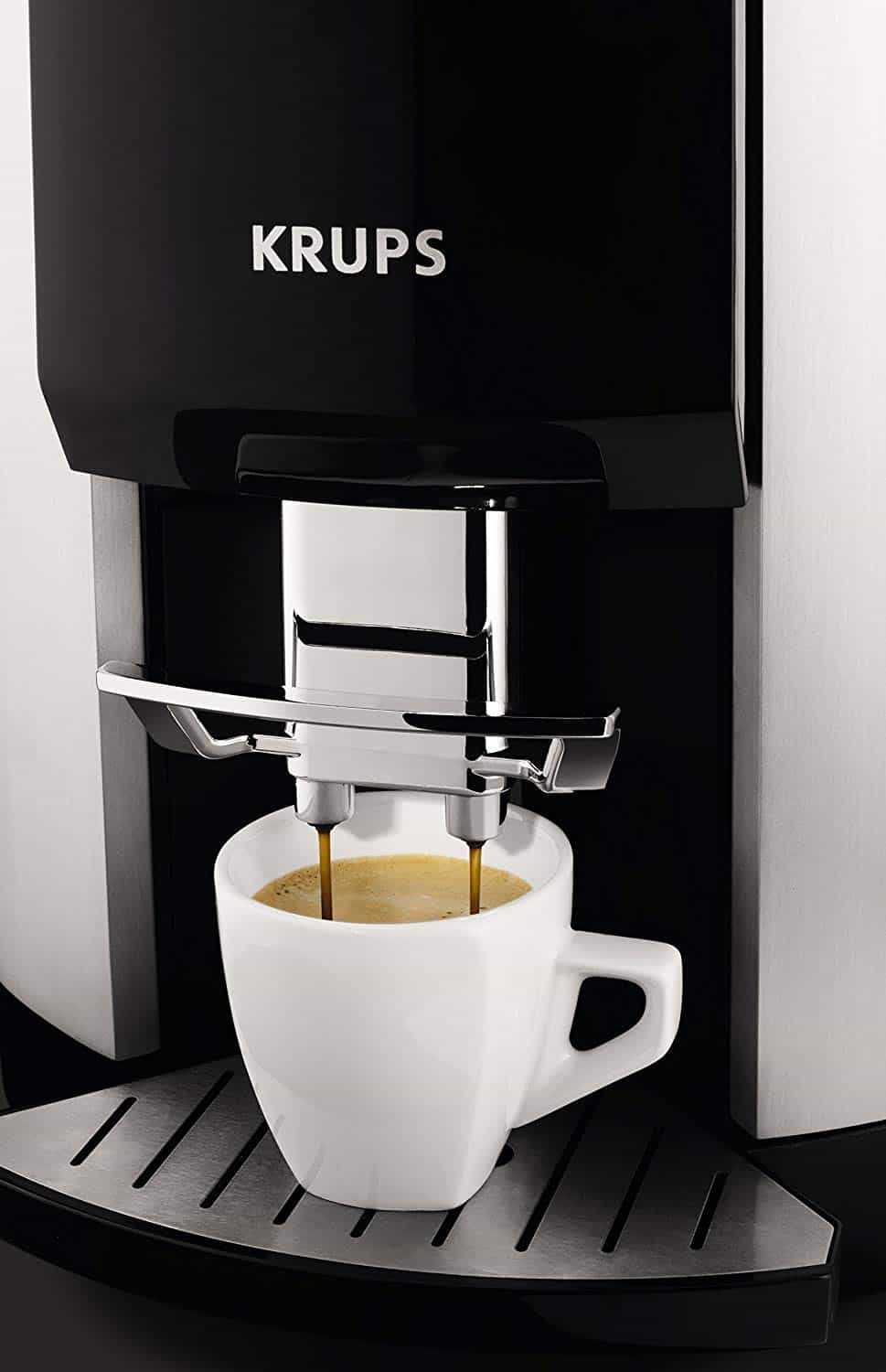 Of course, as with every product, there has to be at least a couple of disadvantages. I've highlighted them below to take into consideration before purchasing the product.
A Little Pricey
If you look at it compared to other products out there, it is on the higher end of the price spectrum. Some users have mentioned that it costs more than it's worth. I'm not so sure, though, if you keep in mind all the fancy features it offers.
Not So Reliable
There are also a lot of reports of the machine stopping or breaking down. It appears that it sometimes comes with a lot of maintenance issues, which isn't what you want if you're going to pay the hefty price tag.
Conclusion
I really like all the features that are included in this machine, like the self-cleaning, fantastic selection of drinks, and the integrated grinder. If it works well, you're going to get a lot of great use out of it.
Many buyers have enjoyed the machine, but some have mentioned that it's unreliable. I think if you're going to pay the price, you want something that'll last a long time and won't require additional costs. You'll have to weigh up the pros and cons and think for yourself if you can take the reliability risk or not.