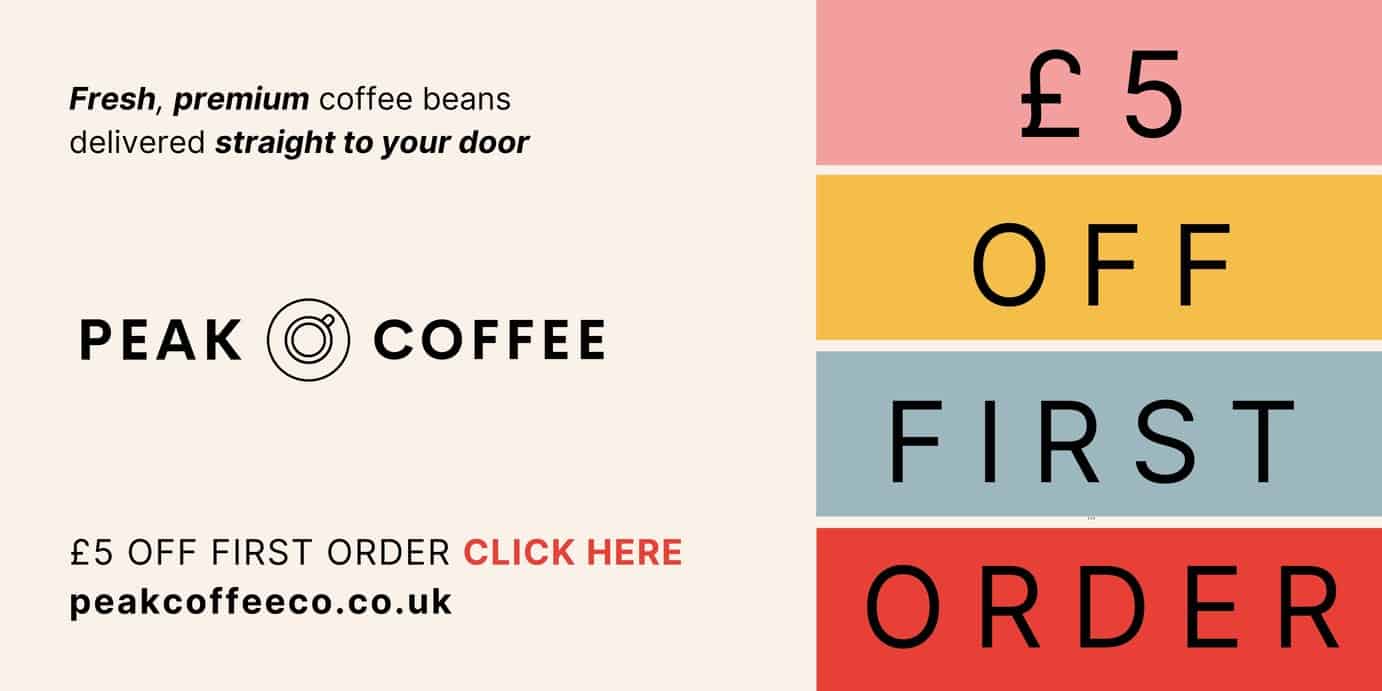 Coffee pod machines are perfect when you need a quick beverage on the go. Simply place the pod inside the machine and watch it dispense coffee within seconds.
For some users, the question is not whether they want a coffee pod machine, but which brand to select from. And I'll help you by doing a quick comparison between Tassimo, Nespresso, and Dolce Gusto. By the end of this post, you'll have to decide which coffee pod machine works best for you and your budget.
Tassimo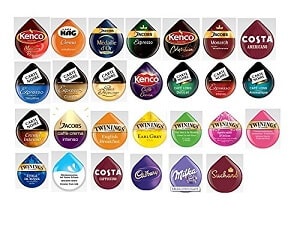 Tassimo's machines were first launched in 2004 in France. Ever since its development, it has expanded rapidly worldwide. The machines are built by Bosch and are owned by Kraft Foods. While some machines focus on creating single-drip coffee, Tassimo machines specialise in espresso beverages such as cappuccinos, lattes, and other beverages that have milk.
They accomplish this feature by placing barcodes on the T-discs that tell the user how much water, temperature, and brewing time to use for each cup. One popular misconception is that Tassimo T-discs have powdered milk inside their T-discs. However, they tend to use UHT (ultra-high temperature) milk, which is their main pasteurisation tactic.
Read More: Tassimo T40 review
Another reason why users like Tassimo is due to their purification and filtration properties. While it might include an extra cost, it helps aids in keeping your coffee sanitised and ready to drink.
For users that have limited apartment or housing space, the Tassimo can fit almost any kitchen counter. This is due to their compact size which can squeeze comfortably into any kitchen setup.
If you're going for a luxurious coffee taste without the cost, I suggest you start with Tassimo. It can be difficult to find a quality maker, but Tassimo seems to accomplish this while making it affordable for first-time users. So try it out!
Top Rated Tassimo Machines In 2022
Nespresso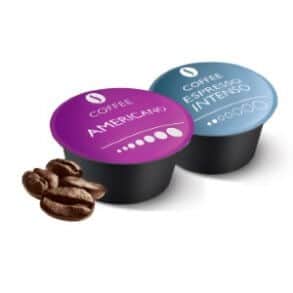 All Nespresso machines use two coffee pod types Vertuo or Original. But this doesn't mean that each machine makes coffee to the same level of quality. The newer Nespresso Vertuo machines have another capsule system and are suited for people who want better coffee.
Before you plan on buying a Nespresso coffee grinder, ask yourself the following questions:
Ongoing cost vs the upfront cost of capsules?
Do you need a Veruo or Original Nespresso machine?
What does Nespresso's range offer?
Which machines create the best cappuccinos?
One advantage of Nespresso's that makes a difference against their competitors is their large market in creating third-party compatible pods. This is partly because you can't buy Nespresso caps in local supermarkets. While the compatible pods might not work with every model, it will work for most.
Nespresso has a multitude of coffee roasts to choose from. If you're on a budget, I suggest that you pick the Original Machines. But if you have some extra pounds nearby, the Vertuo machines are a great investment.
High-end Nespresso machines tend to have additional features like having a large bin capacity, coffee size options, milk frothing, and better memory programming. Some come also have premium materials like aluminium (die-cast) to give it a more professional look.
If you want a quick espresso shot – save yourself the pounds and look for a model that doesn't use milk frothing.
If you're into milky, frothy coffees – look for models with milk frothing accessories. Depending on if you want more or less from the frothing process, you'll find a model that can handle your basic coffee needs.
Top Rated Nespresso Machines In 2022
Dolce Gusto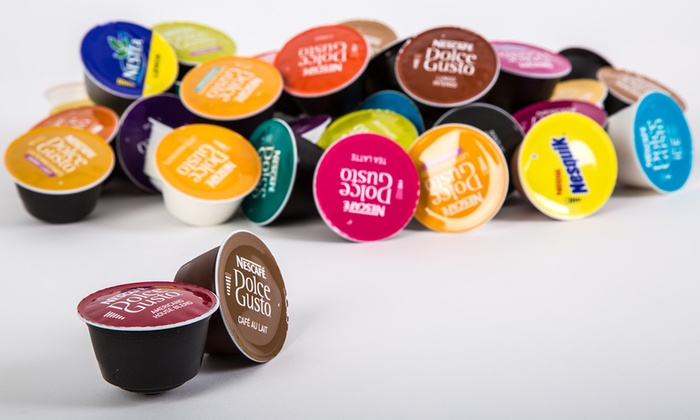 Serious about drinking coffee? Nescafe has you covered. Nescafe is a brewing company that's an extension of Nestle (a company well known for its milk and dairy products). Dolce Gusto is a great brand for coffee lovers on a diet. It covers a wide range of brewing methods and coffee roasts such as:
Latte Macchiato
Chai Tea
Ristretto Ardenza
Mocha
Americano
As you can see, users can make a diverse set of coffee drinks when using a Dolce Gusto machine. This includes the cappuccino, espresso, latte, and coffee. And you can make tea drinks, iced drinks, and chocolate. Thus, you should get Dolce Gusto if you are not afraid to try different coffee roasts.
One advantage that Dolce Gusto has over their competitors is the variety of drink options. Users can buy the brand-capsules online or in the supermarket, making it widely accessible and easy to obtain.
Another advantage is their ease of use. If you're making espresso or coffee, all you have to do is insert the capsule in place and press a button. On average it will brew you a fresh cup of coffee within 30 seconds.
Drinking options for non-coffee drinkers, including hot chocolate and chai tea.
Unique flavours and limited edition roasts online; this includes flavoured teas.
Trendy coffee drinks such as a mocha or a caramel macchiato.
If you're going to make a milky drink, they're going to require an additional milk capsule. This is because the majority of machines don't use a milk frother. It uses dried milk because there is no milk frother or steam pipe for Dolce Gusto machines.
Dolce Gusto machines have either a digital system or use simple manual controls to help control the flow of water through the capsule and manage the size of your drink. Barcodes are placed on the capsules to help adjust the settings, and the coffee grinder does the rest.
Top Rated Dolce Gusto Machines In 2022
The Verdict
I believe that Tassimo and Dolce Gusto are great for first-time users. Not only do they provide more affordable options, but they also have Instant Coffee options for users who need a quick kickstart.
But if you're more of a coffee aficionado, you should try out Tassimo's machines. The machines are crafted to near-perfection and are designed to give you a uniform roast each time you use. Conclusively, try out each of these brands to see which one suits your preferences.
Related Articles